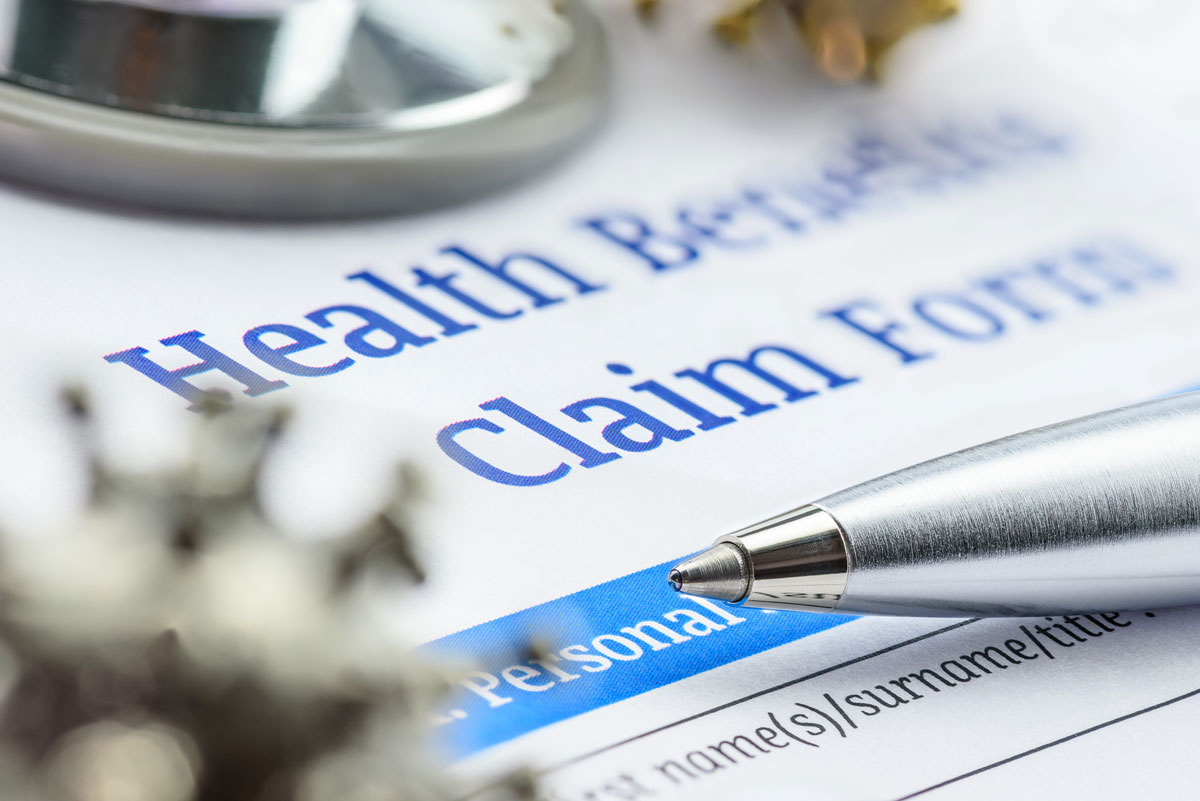 07 Apr

Simplifying Cost-Sharing Health Insurance For Your Employees

Although some companies may already have certain insurance policies equipped, some don't get all the benefits necessary due to bad insurance plans or bad insurance companies altogether. However, in order to ensure your company is well equipped with the latest cost-sharing health insurance policies along with better services, it's best to acknowledge options as well as potential companies that are well informed on this particular matter. For example, Shepard and Walton Employee Benefits (SWEB) is a firm that has all the right tools in order for your company gains accurate tools in health insurance for you and your employees! 
Cost-Sharing Health Insurance
Once getting ahold of medical care, you and your health plan share the costs. Your health insurance pays for some of the costs, and you pay for the rest. You will usually pay one, or more, of the following : 
Premium
You pay a certain amount of money each month for your health insurance. This payment is generally called a premium, and the amount of your premium is based on your age, where you live, and if you use tobacco. 
Deductible
A deductible is what you must pay every year before your health plan will pay for most of your medical bills, supplies, or other services covered by your plan. Although some services, like preventive care, are not required to meet deductible standards. Some plans have more than one deductible, which means you may have to pay one deductible for in-network care and another for out-of-network care. If a plan covers a family, you will have a separate deductible for each family and a deductible for the family as a whole. 
Copayment (copay)
A copay is the fixed amount you must pay for a service covered by your plan. Your health plan will tell you the amount of your copay for different services. Typically, most plans don't usually count copays toward your deductible.
Coinsurance
Coinsurance is the percentage of medical costs you pay after you have met your deductible. For example, your health plan may require you to pay a certain percentage of the cost and the insurance will pay the other percentage of covered services until you meet your out-of-pocket maximum. Some coinsurance costs may be higher depending on out-of-network services or supplies.
Cost-Sharing Health Insurance Examples
Cost-sharing health insurance examples are medical costs, and how cost-sharing works around certain situations, and each depends on factors that make cost-sharing more effective. Those examples are : 
Lab work
Going to the doctor's office to get lab work done is just one of the perfect examples of how cost-sharing is most applied. An example of this is paying your said deductible in bills, if the amount exceeds the amount your insurance covers, then you do not have to pay but if it is below the said amount then you must pay the amount. 
Surgery
Surgery is another example of a medical cost that is effective for cost-sharing. Furthermore, if your surgery costs are over the standard limit of your deductible, then you do not have to pay the full amount, but if you have yet to exceed your deductible limit, then you must pay a certain amount of the medical costs until you exceed the said amount.  
Out-of-pocket maximum
Health plans do have limits, and once you reach your health plan's out-of-pocket costs maximum, you don't have to pay other costs. Although only a portion of the medical costs you pay count toward your out-of-pocket maximum, not the total amount of any medical costs. This applies to other types of cost-sharing principles, which generally add up to a 20% to 80% ratio of medical costs being covered by your insurance.
SWEB and UBA
At Shepard and Walton Employee Benefits (SWEB), it's our pleasure to provide customized benefit plans and find solutions for all types of businesses. Along with our outstanding relationship with the United Benefit Advisors (UBA), we are dedicated to finding the best in benefits and are finding the right tools and information in order to cover all kinds of benefits according to all your business-related inquiries! Some examples of finding the perfect insurance benefits with SWEB include these examples along with other benefits that are available to you, such as : 
Employee Advocacy
SWEB has access to cost-sharing health insurance and other health firms that will help aid you in all the necessary tools to help benefit your insurance cost-sharing experiences. This allows most health plans with families aid with benefit plans to receive up to 100% coverage for medical services depending on your earned wages at the workplace. Some examples of employee advocacy for health insurance are: 
Coordination of benefits
Healthcare navigation
Wellness benefits
UBA Webinars
UBA webinars are a tool that helps breakdown FMLA guidelines that aid with : 
Healthcare Affordability
Plan Documents
Common-Law Employee
IRS
Service Contracts
Webinars also give access to a multitude of companies that share a wide stream of other business input. You can gain access to previous policies that other companies have received and gain all the information that you need in order to find the right policies for your business. 
Need More Info on Cost-Sharing Health Insurance?
Get the right solutions and benefits you need, and ask about information that best attains to you and your business. SWEB has employee benefits that can address all the concerns and questions! Ask a SWEB professional with just a call ((956) 213-3050) or a click away.