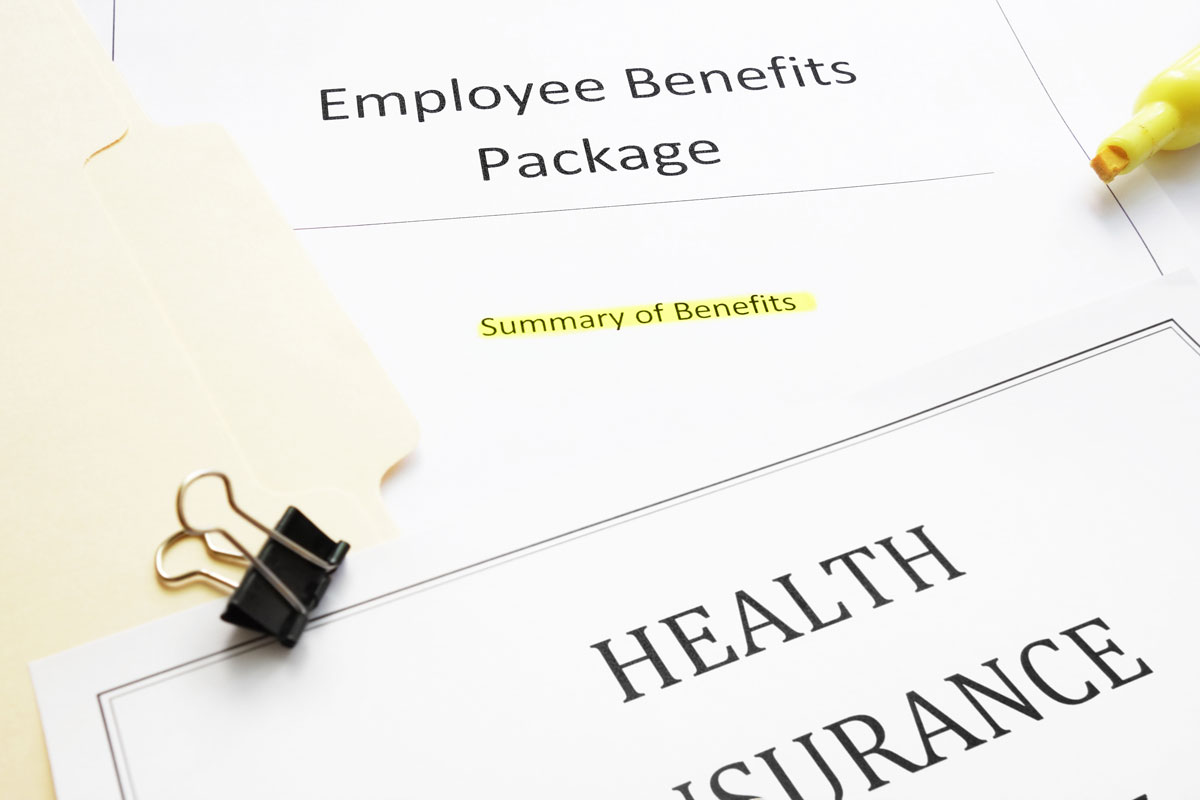 02 Nov

Navigating Employee Benefits: A Guide for Employers in McAllen

Employers should prioritize offering employee benefits because it not only attracts top talent but also nurtures a positive work environment. Comprehensive benefit packages, including health insurance, retirement plans, and wellness programs, demonstrate an employer's commitment to the well-being and financial security of their workforce. These benefits not only enhance job satisfaction but also boost productivity, ultimately contributing to a company's long-term success.
Employee Benefits?
Employee benefits are compensation packages that include health benefits in addition to your health insurance. Other benefits, aside from the standard health coverage, include:
– Retirement savings plans
– Paid vacation days
– Workers' compensation
Employers must offer employee benefits to attract and retain talented employees, aiming to improve employee productivity and engagement.
What Kinds of Employee Benefits Are Available?
One of the easiest ways to obtain insurance is through a business or workplace. However, there are other benefits that you can access once you apply for group insurance available in the marketplace. These benefits are categorized as:
– Health and Wellness Benefits
– Financial and Retirement Benefits
– Time-off and Leave Benefits
– Work-Life Balance Benefits
Health and Wellness Benefits
When it comes to health and wellness benefits, there are a few things you need to know when applying for them through an agency or insurance company. Most insurances include:
– Health insurance
– Dental insurance
– Vision insurance
– Prescription drug coverage
– Employee assistance programs
– Wellness programs
These benefits are specifically offered to businesses and individuals seeking benefits, mainly because they are required by law. These benefits should always be made available even if you decide to switch or cancel a plan.
Financial and Retirement Benefits
Financial and retirement benefits should include various plans that best fit your budget and business. These plans include:
– Pension plans
– Employee stock ownership plans
– Profit-sharing plans
– Financial assistance plans
Employers should contact their insurance provider to ensure that these types of plans are well within their policy.
Time-Off and Leave Benefits
These benefits are valuable for insurance plans and include essential benefits that boost your employees' morale and productivity. These benefits include:
– Vacation days
– Sick days
– Paid holidays
– Parental leave
– Extended leave
Any insurance without these particular benefits should be carefully examined and discussed with the policy provider. Insurance lacking these listed benefits should be questioned and inspected for failure to provide them.
Work-Life Balance Benefits
These benefits are essential for your business to grow and create opportunities for your employees to maintain their schedules. With these benefits, your employees can safely arrange practices that benefit their lifestyles while keeping up with their work schedules. These benefits include:
– Flexible work arrangements
– Telecommuting
– Child care assistance
– Eldercare assistance
Benefit Solutions With SWEB and UBA
SWEB and United Benefits Advisor can significantly assist employers by offering comprehensive healthcare coverage for their employees. By partnering with such a provider, employers can attract and retain top talent, as competitive benefits packages enhance the overall employee experience. Additionally, group insurance often results in cost savings for both employers and employees, making it a valuable tool in promoting a healthy and productive workforce.
 

Let SWEB Answer All Your Questions!

Ask a SWEB professional today! Get the right solutions and benefits you need, and inquire about information that best suits you and your business! SWEB offers employee benefits that can address all your concerns and questions! Contact a SWEB professional with just a call at (956) 213-3050 or a click away!