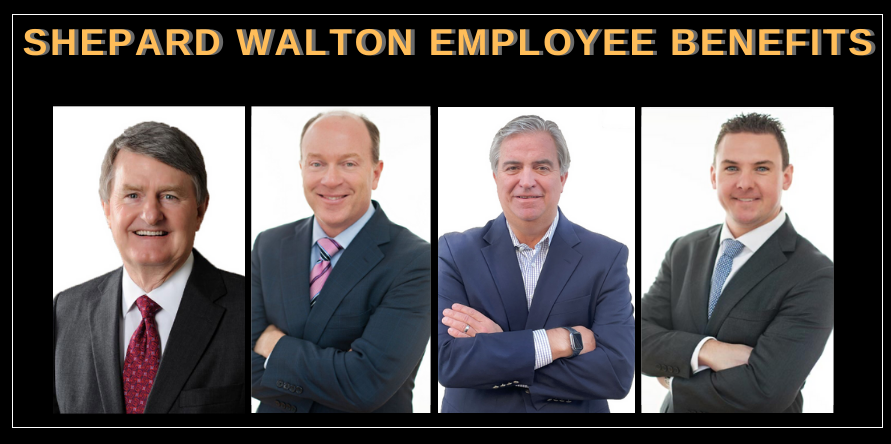 22 Apr

Meet the Team! Group Benefit Plans and Employee Benefits in Harlingen

No matter what size your company is, it pays to have the right coverage for your employees and your business. Work with Shepard Walton Employee Benefits in Harlingen (SWEB) and throughout South Texas. Get to know a little about our team and our group benefits plans.
Bob Shepard, President
Robert W. Shepard is the Board Chairman of Shepard Walton King Insurance Group. Shepard is a long-time member of Independent Insurance Agents of Texas and has been active in the insurance business for over forty years.
SWEB helps employers get all sorts of employee benefits in Harlingen and more!
Group medical

 

Group vision plans
Group dental plans
Group health plans
Kirk Ashy, Vice President
Kirk Ashy entered the insurance business in 1998 and worked for 2 national insurance firms with focus in group health and welfare plans for small to midsize employers. Ashy joined Shepard Walton King in 2008 and currently manages the Austin Office.
Aaron Thorburn, Vice President
Aaron Thorburn joined SWEB as the Managing Partner of the Benefits Division in 2009. Thorburn is highly experienced in helping mid to large employers evaluate their employee benefits and manage their group health plans in Harlingen. 
Thorburn serves clients throughout of Texas, especially:
Group medical in Houston
Group dental plans in Austin
Group vision plans in McAllen
Group health plans in Harlingen and Brownsville
Matt Worsham, Vice President
Matt Worsham joined Shepard & Walton Employee Benefits as a partner in 2017 and operates out of the Sugar Land office. Worsham specializes in group disability, life, and worksite solutions, with an eye on achieving efficiency through technology options.
Get Your Group Medical in Harlingen Today
If you are a business in Cameron County then you know that employer insurance is a must. Reach out online and speak to our experts in the insurance industry today.