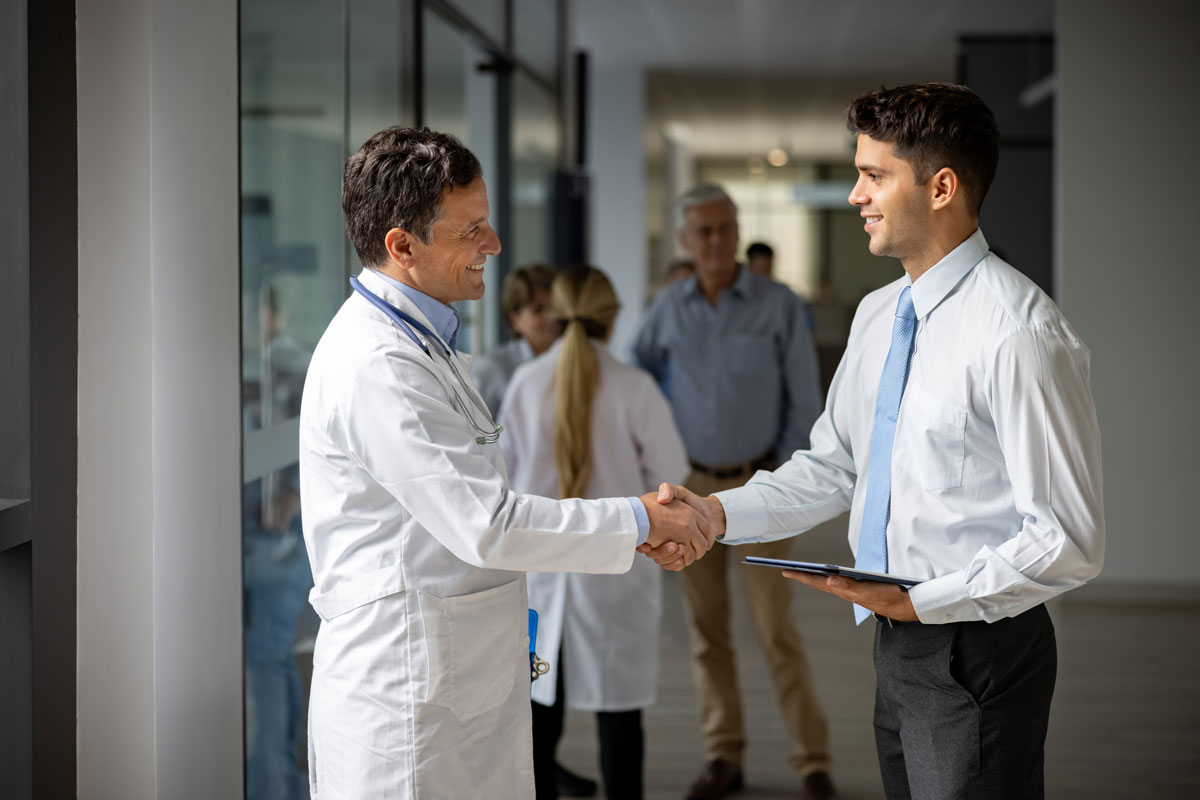 10 May

Comparing Small Business to Large Business Group Health Insurance in Houston

How does group health insurance in Houston work? Regardless of the company's size, an employer can select one plan or multiple ones offered to their employees. Premium costs are usually split between the employer and the employee, with a minimum percentage rate the employer must contribute to. Other considerations are:

● Coverage is guaranteed

● Shop for coverage at any time of the year

● Businesses must meet specific participation criteria to qualify

Keeping this in mind, ask yourself this, "How does my insurance options change based on the size of my company?" Shepard Walton Employee Benefits (SWEB) wants to share how you can get group health insurance in Houston, below.
Small Business vs. Large Business Insurance
Once you get a hold of high-quality insurance, it gives companies a chance to:
● Recruit new ones
● Enhance productivity
● Retain existing workers
● Increase workplace satisfaction
Group health insurance coverage is also beneficial due to its pricing. An insurer can determine a premium price based on risk factors that evenly cover the entire insured group. It can provide significant value by adding the following:
● More comprehensive insurance plans.
● Lower premiums for insurance plans.
● Coverage for pre-existing conditions.
● Better access to care through more extensive networks.
● Tax incentives for providing health insurance to employees.
Affordable Group Health Insurance in Houston
At Shepard and Walton Employee Benefits (SWEB), it's our pleasure to provide customized benefit plans and find solutions for all types of businesses. Our United Benefits Advisor partnership can help us seek the best options for you and your human resources department!
Enjoy perks like:
● Staying informed
● Obtain unbiased information
● Troubleshoot issues
● Get assistance with application and enrollment
Cater to Employee Advocacy with SWEB
SWEB has access to insurance with group health plans that can offer up to 100% coverage for medical services depending on your earned wages at the workplace. Ask us about the coordination of benefits, healthcare navigation, and wellness benefits.
Rely on Compliance Service with SWEB
We do the hard work so you do not have to, so ask how we provide compliance services. We can even help you and your human resources department achieve some high-quality information to aid in distributing benefits to your employees! Some of our services include:
● HR insider newsletters
● Compliance webinars
● Healthcare reform impact studies
Get Group Health Insurance in Houston Today
SWEB has employee benefits that can address all the concerns and questions! Call (956) 213-3050) or send us a message to get started today.