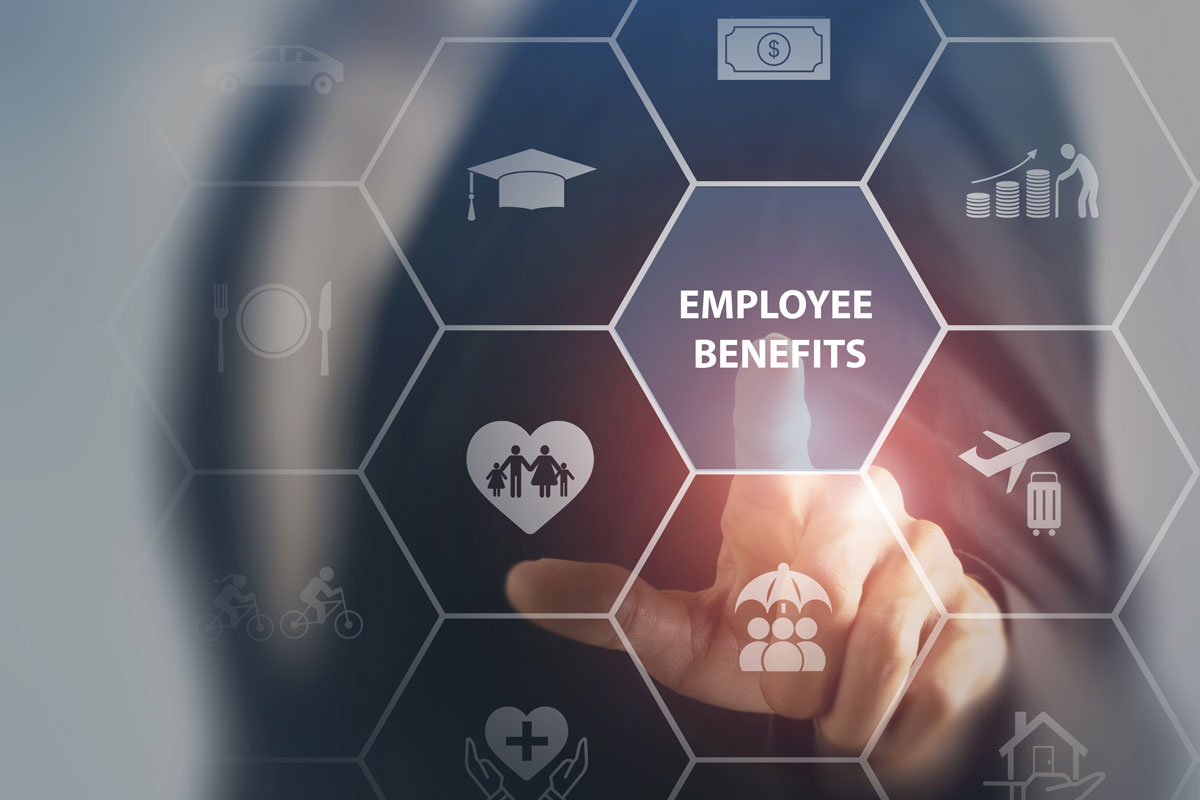 21 Oct

5 Ways Managers Assess Employee Benefits in McAllen

Employee benefits in McAllen are essential for many businesses. Not only does it improve your employee's lives, but there are financial advantages for your company as well. Ensure you get the right coverage by evaluating your employee benefits annually. SWEB can provide the tools you need to do this efficiently through our partnership with the United Benefits Advisors (UBA) firm. 

To navigate what employee benefits are best, and what needs to be improved in your current policy, employers should identify if those benefits support the company's goals and if there is room for savings. We want to share a few methods that can help you do this.
Track Usage of Employee Benefits
By analyzing the numbers, consider the benefits being offered to your employees as an employer. You can keep track of the following:
PTO days
Maximized staff members
Participants using health care benefits
Employees' participation in commuter benefits
Ask Employees for Input
Another way to assess your benefits is by asking employees for feedback. By conducting group sessions and employee surveys, you can gather insights and thoughts on the benefits desired by your employees. With exclusive access to UBA, you can receive benchmark summaries from employees on what they value the most, and redirect your policy to match those expectations.
Review Turnover Rates
As part of your assessment, you must review and monitor your turnover rates for briefs on benefits changes and keep track of employees leaving the company. Not only does this affect the goal of your company, but you may be able to get save money if you are able to produce the same results financially without additional employees.
Monitor the Rate of Absent Employees
Getting the right benefits can help benefit employees reduce their stress. While health care systems provide specific benefits programs that can improve:
Exercise
Mental healthcare
Wellness programs
Evaluate Benefit Program Expenses
By calculating the payroll percentage spent on benefits, you can assess the benefits being accounted for through total compensation costs.  Seeking out information, and doing your research on benefit offerings, can help indicate benefit options between jobs with perks. UBA also can provide date in your industry's employer market.
Work with SWEB for Employee Benefits in McAllen
Shepard Walton and Employee Benefits (SWEB) is an agency that helps provides group benefits plans and a variety of resources that provide for your company's needs, such as:  
Compliance
Technology
Cost-Control
Company Efficiency
Employee Advocacy
Communication/Education
Nevertheless, SWEB has all the essential employee benefits and can cater to your company's needs. 
SWEB Helps with Cost Control
Cost control is generally a method that can help reduce business expenses by managing and analyzing financial data. This benefit is typically responsible for handling cost of policy, gross profits, and more.
We Help with Plan Performance
Plan Performance plans are typically used to help improve an employee's work performance, provide the employee, as well as the company, by providing strategic objectives, and help the employee meet the company's short-term and long-term goals effectively and efficiently.
Improve Your Employee Benefits in McAllen
Unsure if your coverage is sufficient? Contact SWEB so that you don't have to work with national brands you have never met before. Get better research and policy offers that are affordable in this region.