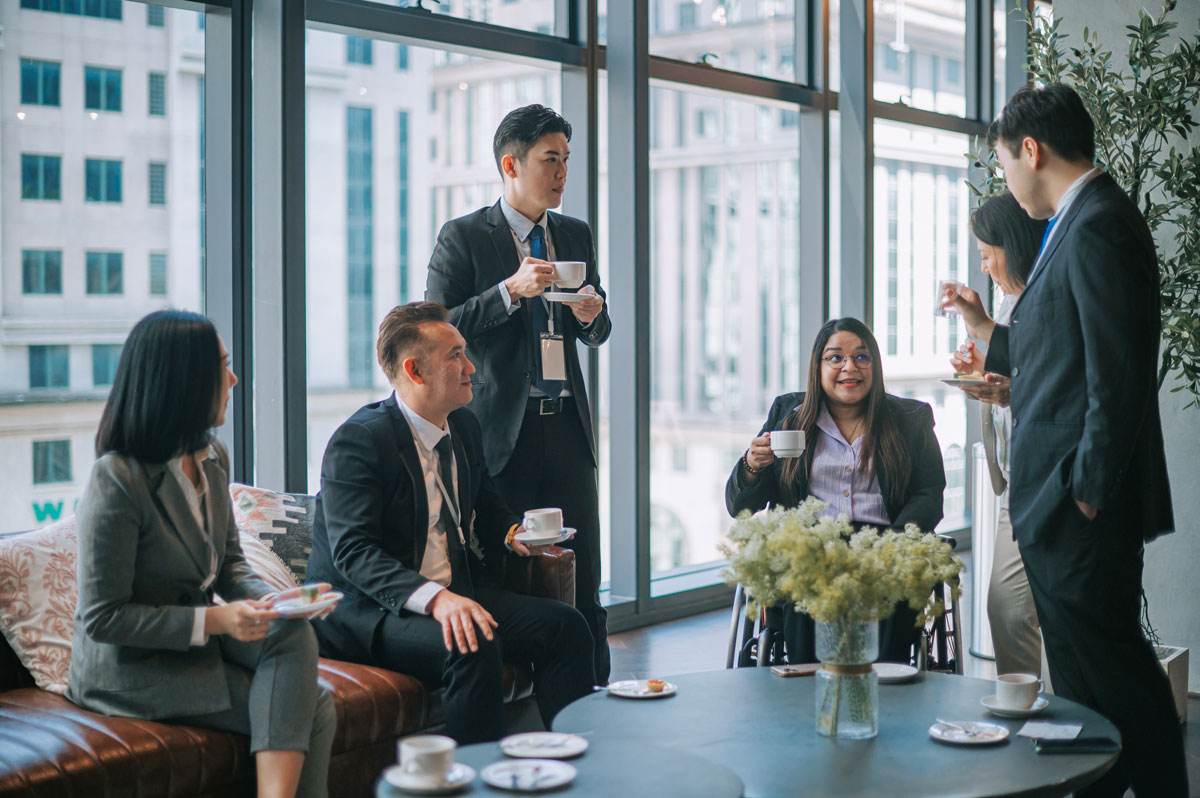 06 Jul

4 Ways Disability Insurance Impacts Group Health Plans in Houston

Disability insurance offers individuals an income when they cannot work due to certain medical factors. Although disability insurance does differ from worker's compensation, disability income extends its coverage outside the workplace. It is a benefit offered to employers through cost-effective plans that are easy to attain by employer or employee salaries depending on the variation of disability insurance.

Through Shepard Walton Employee Benefits, in partnership with United Benefits Advisors (UBA), you can get exclusive access to affordable care for your whole staff. We share four ways how below.
What Can be Covered in a Group Health Plan in Houston?
Disability coverage, on the other hand, does provide replacement income to you in terms of a qualified disability such as:
● Injury
● Sickness
● Pregnancy
● Medical Emergency
There are certain types of disability insurance that employees and employers alike can apply for; they are:
● Group Disability Insurance
● Individual Disability Insurance
● Long-Term Disability Insurance
● Short-Term Disability Insurance
Individual VS. Group Disability Insurance
Although different variations of disability insurance can be added to a company's group health plan in Houston, the two are very different regarding plans and benefits. The significant differences between the two are as follows:
● Individual disability Insurance is generally purchased separately and privately, which requires an underwriting process that requires medical and financial information.
● Individual disability can be purchased through an employer. However, there are additional costs to an employer.
● Group disability health insurance is typically purchased through an employer as a part of an employee benefit plan, in which group disability benefits and plans will vary depending on the employer.
Factors that Impact Group Health Insurance
When considering applying for such benefits, employers and employees alike must keep in mind the requirements to apply for insurance; the requirements vary from industry to industry but can include the following:
● Approval requirement
● Active work requirement
● Medical History Statement (MHS) requirement
Differences in Disability Eligibility
It is important to understand how to distinguish those who are eligible or not. An example is to remember that under most Federal or state disability policies, the individual in question must be unable to work within their place of employment or from home and must be experiencing a loss of income to be eligible for disability benefits. Most of the policies vary, but the initial idea is for the individual to be:
● Totally or partially disabled due to on-work incident.
● Totally or partially un-eligible to work due to a physical disease, injury, pregnancy, or mental disorder.
● Is approved and unable to continue working by hiring or HR personnel.
Key Takeaways
Providing disability insurance can be a competitive advantage to employees.
Providing this type of insurance in an industry with work risks such as construction, trucking, and manufacturing can voice your company of potential liabilities.
Regarding disability insurance for group health plans in Houston, your employees may be compensated for their income or receive additional benefits as an alternative.
Get the Best Priced Group Health Plans in Houston
Through our UBA partner firm, your business can receive selected benefits. The hiring process is tiring and difficult at times, but there is one thing you can be assured of keeping your current employees satisfied and making them feel valued. Disability insurance can be an ideal alternative, especially for small businesses that do not require liability costs. Learn more about how you can attain disability benefits to include in your healthcare plan for your employees! Contact us today to get started,