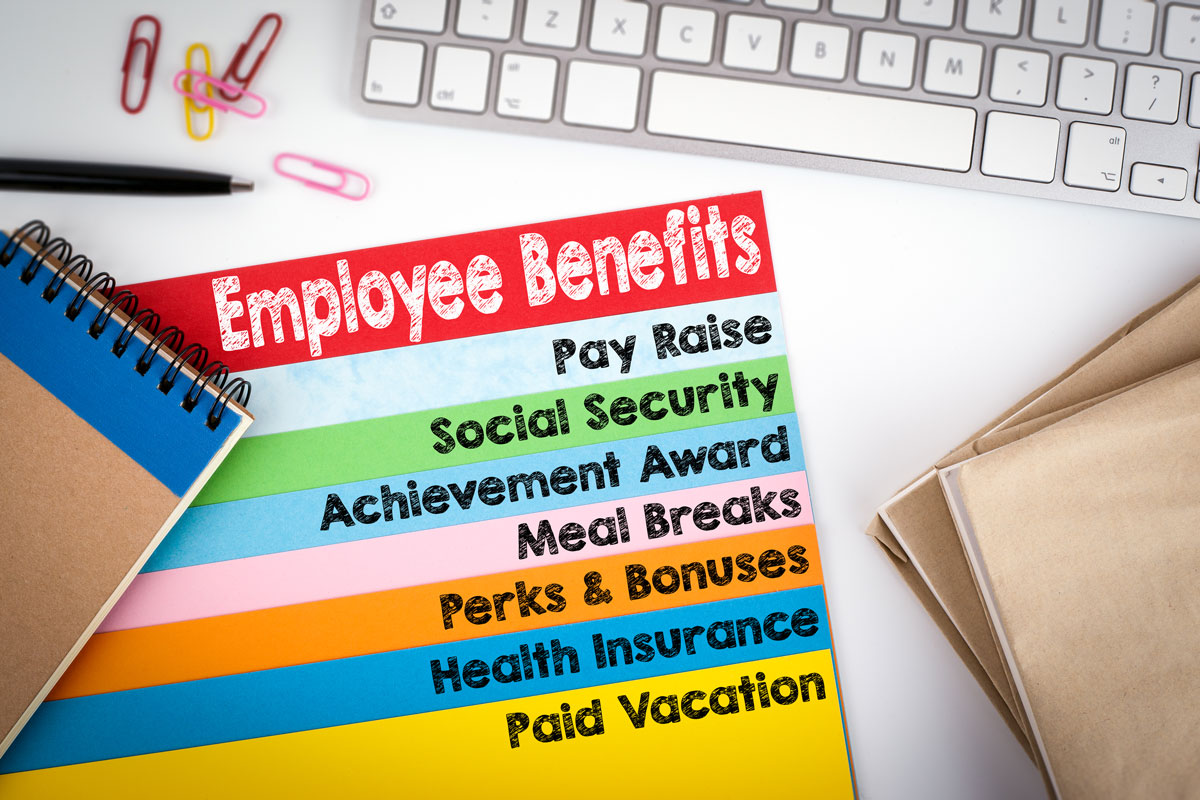 18 Aug

5 Rising Trends for Non-Traditional Employee Benefits

Finding group health insurance plans in Harlingen may seem standard for every small business. Still, most companies need to access non-traditional employee benefits that will attract more loyal employees. While most look for reasonable rates on:
Health Insurance
Dental Insurance
Vision Insurance
You can help establish a highly desired work/life balance with your employees and offer remote work options, PTO, flexible schedule, wellness benefits, and Education or career growth opportunities. Let's dive into these benefits below.
Paid Time Off
Paid time off (PTO) is a role most companies offer employees, but small B2B businesses can also invest in this benefit. This benefit is essential to employees who:
● Care for young or older dependents.
● Have a request for mental health support.
● Loyal employees in small business settings.
Remote Work Options
Working from home is great; giving your employees the option of working from home creates plenty of business opportunities for those looking for freelance or part-time work. Remote work can provide other tax deductions and help businesses cater to the demand, and they are less likely to be liable for providing complete support resources.
Wellness Benefits
For years, there has been a trend among companies across different industries to invest in their employees' mental and physical health. Not only are these benefits a competitive advantage to potential employees, but health and wellness benefits show your employees that they matter and improve work productivity.
Exercise programs
Mental health support
Wellness assessments
Stress management support
Education and Career Growth Opportunities
While most businesses prefer to hire internally for new positions, employees looking to form a career in the industry need education opportunities to develop new skills, cross-train, and remain loyal to a company. This can include:
Licensing
Internships
Work Certifications
Back-to-school programs
Taking advantage of Career and Educational benefits allows employers to save money long-term by investing in their employees now.
Your Potential Benefits
Shepard and Walton Employee Benefits (SWEB) is an agency that specializes in handling group insurance that caters to many industries' needs regarding coverage and benefits. If you have questions about what type of insurance and benefits are right for you. Ask us about benefits for:
Employer advocacy
Employee advocacy
Compliance resources
Cost-Control Support
Non-Traditional Employee Benefits
Although there are traditional types of benefits, there are other group employee benefits you and your employees can enjoy. Ask a SWEB professional what is available, and call (956) 423-8755 or contact us online.